Open your heart and your Zoom app – we're sharing Yoga online, live with our friends. Join us for a dynamic class with plenty of guidance and hints to enhance your own Yoga practice, wherever you are!
EVERY WEDNESDAY, ON ZOOM @5PM
This one hour online Hatha Yoga class is offered by Julie, live on Zoom every week. Each class begins with a strong flow of postures and gradually eases into a final guided meditation – practice all phases of Yoga.
These classes focus the camera on Julie guiding you through each posture, with attention to modifications and expansions to accommodate everyone. Class recordings will be available online for a full week after the live presentation, so you can catch-up or practice again.
Please register below to attend a class. You'll receive confirmation of your registration along with login details for your Zoom app before the class. 
Suggested Class Donation: $9
Donations are welcome via e-transfer to info@simpleyoga.ca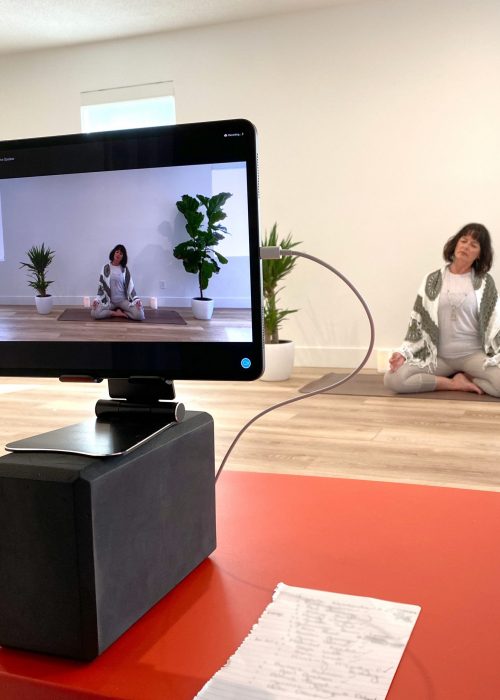 YOGA HATHA FLOW+ WITH JULIE
Please submit your name and email to reserve your spot on the virtual mat for live online Yoga! We'll send you confirmation and Zoom login details. Thank You!
We collect your email to register you for this class and send you reminders of our upcoming events. You can cancel anytime by replying 'cancel'.